2016 Global Legal Marijuana Markets: A Virtual Q&A Session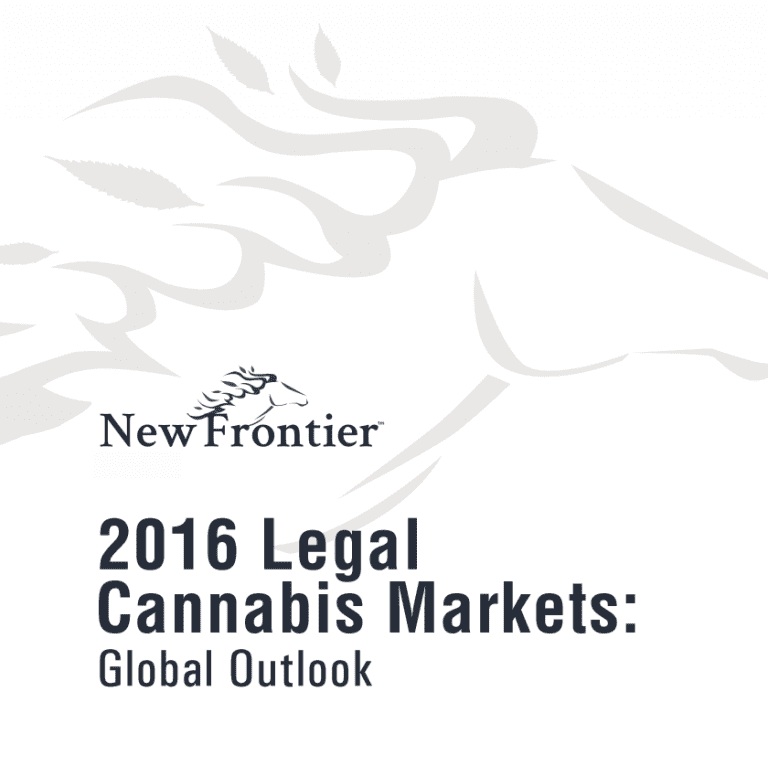 New Frontier, the authority in cannabis Big Data and business intelligence, has published its first report on international legal cannabis markets entitled, "2016 Legal Cannabis Markets: Global Outlook."
Highlights from the report were discussed during a Webinar and included an open question and answer session with the report's authors.
This Webinar is available, on-demand, for free. To register and view the Webinar, click here.
With cannabis legalization often being approached in piecemeal and patchwork fashion, John Kagia, Director of Industry Analytics, and Sam Osborn, Senior Manager of Development, shed light on the current approaches to marijuana regulation in key markets. They adopt a global perspective to identify the top developments that will shape the growth and trajectory of legal marijuana markets around the world in the year ahead.
These are the countries that New Frontier examines in the report: Australia, Canada, Colombia, Israel, Germany, Jamaica, Mexico, Spain and Uruguay.
In order to receive maximum value, please click here to view the report summary and purchase a copy of the research.
Questions for the speakers? Please reach out to Tricia Cleppe via email at: TCleppe@frontierfinancials.com